Travel... and back:)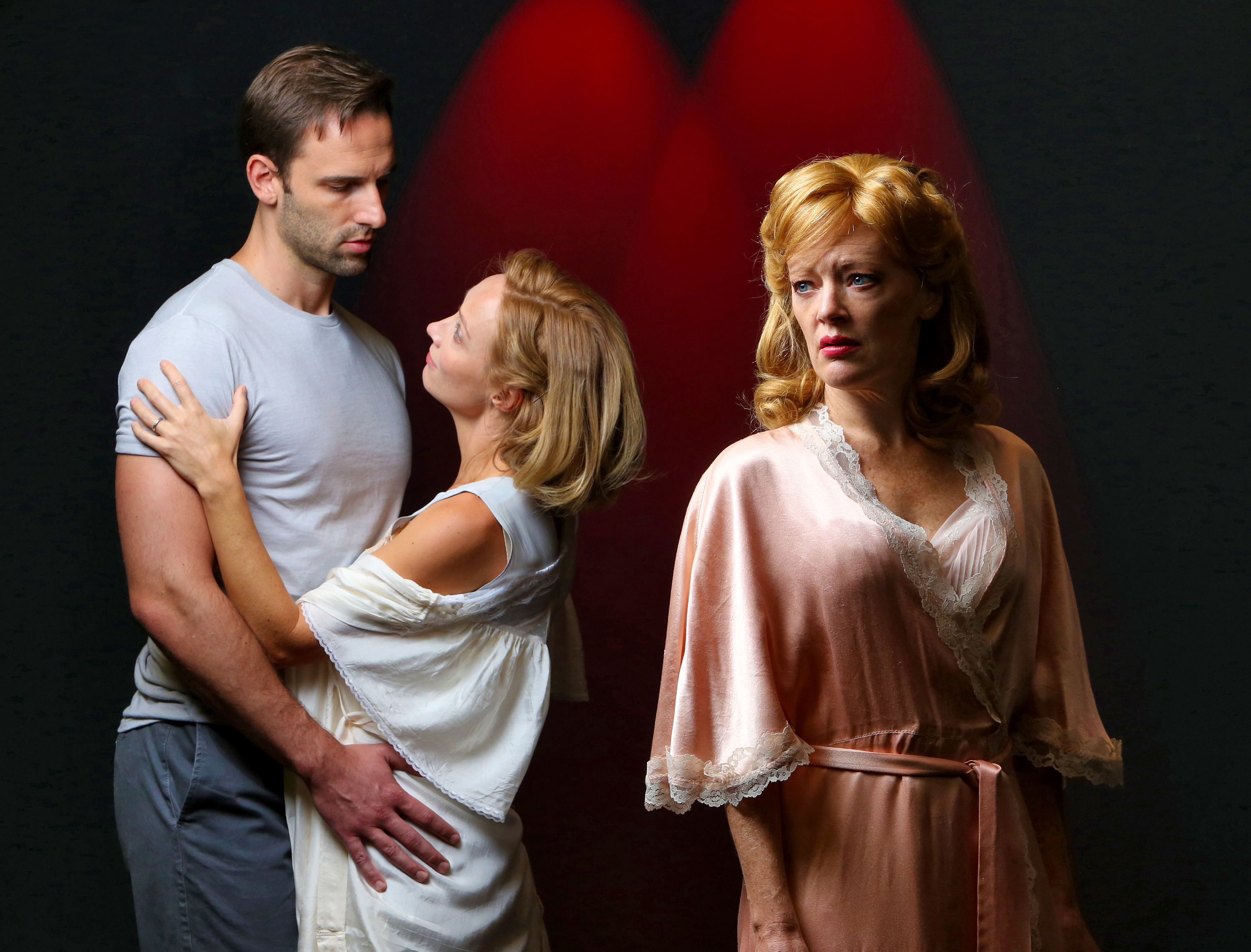 About two weeks ago, I took a week (plus two weekends) off from work. It was delightful:)! John and I flew to Florida to see relatives on both sides of the family and of course our son, Danny, in his latest dramatic endeavor: Tennessee Williams'
A Streetcar Named Desire.
Danny reprised his role as the brutally vulnerable Stanley Kowalski. Quite an intense play, quaintly outdated in its view of the human psyche, yet still powerfully true in a classic sense, sadly. The play was tremendous and I'm not just saying that as the mother of one of the actors! My stepmom, Maureen, came with us. We all met afterward for dinner at a local restaurant/sports bar (the play ended at 10 p.m.) and thoroughly enjoyed ourselves. Earlier that day, we had rented a car and driven down to Maureen's home to pick her up and take her with us. My brother, Chris, lives there, too, so we had a chance to chat with him before we left. Unfortunately, he had to work that evening and couldn't join us.
The next morning we drove back to Maureen's home, had brunch on the way at
Huston's Restaurant on the water, and spent a good part of the afternoon with her and Chris, reminiscing about our Dad - her husband - and looking at old family books and heirlooms. I took a lot of the books and mementos back with me, along with a few things for our kids and us to remember him by. I also took home some of my father's ashes. After we said our farewells, in which plenty of hugs were involved, John and I went back to West Palm Beach and had a quiet evening. Danny joined us at our hotel for a drink and after-play snacks. We said our good-byes to Dan - he was coming back to Merlin after another week - and called it a night.
The next morning we checked out of the hotel and, after stopping by a local UPS store to arrange to ship home the books and mementos I had received, we continued across the state to see John's sister Jane and her husband, Ken. It was wonderful to see them. They had recently moved and their new home was beautiful - in a lovely community near their daughter, Mary, and her two children. She is truly lovely and looks after them well.
We had a delicious seafood lunch, reminiscent of the great seafood restaurants on Long Island where we all grew up, and enjoyed our time together thoroughly. I am only sad our time together was all too short. Another round of hugs and we were again on our way back to West Palm Beach, this time at a hotel in the middle of town also close to the airport. I will always be grateful for the benefits John has with Marriott:)!
After a lovely night's sleep, we were up before dawn to get to the airport for an early flight back home. And this was only Tuesday:)!
More to come. Until then,
God be with you 'til we meet again+